ENERGIE: "Dutch eco initiative halves energy bills in first UK homes"
ENERGIE: "Dutch eco initiative halves energy bills in first UK homes"
Dutch eco initiative halves energy bills in first UK homes
Nottingham pioneers 'Energiesprong' after it wins £5m funding from EU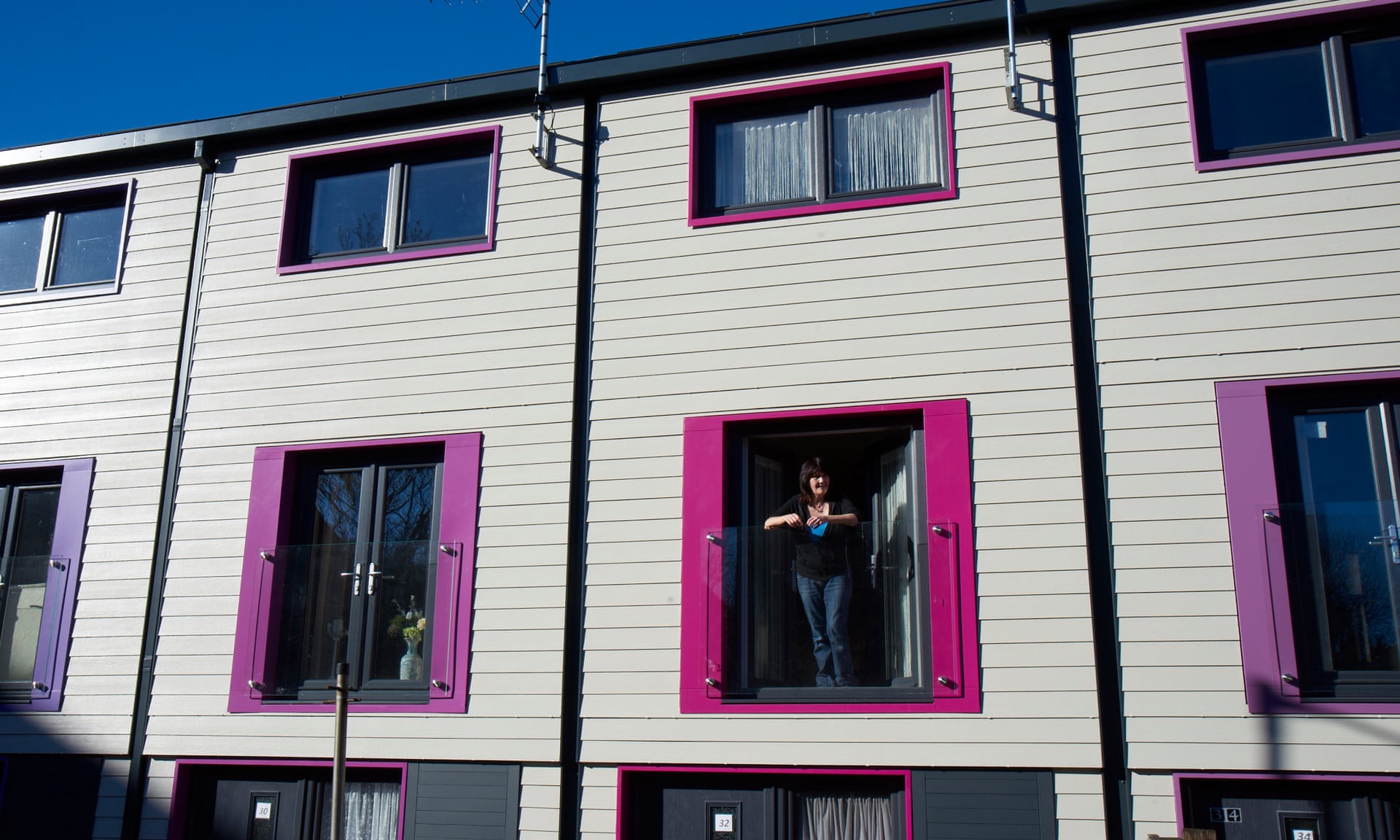 Energiesprong homes in Nottingham
More than 150 social housing homes will receive new wall cladding, windows and solar panels. Photograph: Energiesprong International/IET
A Dutch approach to transforming old homes through a dramatic green makeover has arrived in the UK and cut tenants' energy bills in half.
Nottingham has become the first city council to pioneer the "Energiesprong" (energy leap) initiative, which has radically upgraded the energy efficiency of thousands of homes in the Netherlands.
lees verder in de GUARDIAN (Adam Vaughan Mon 7 Jan 2019)